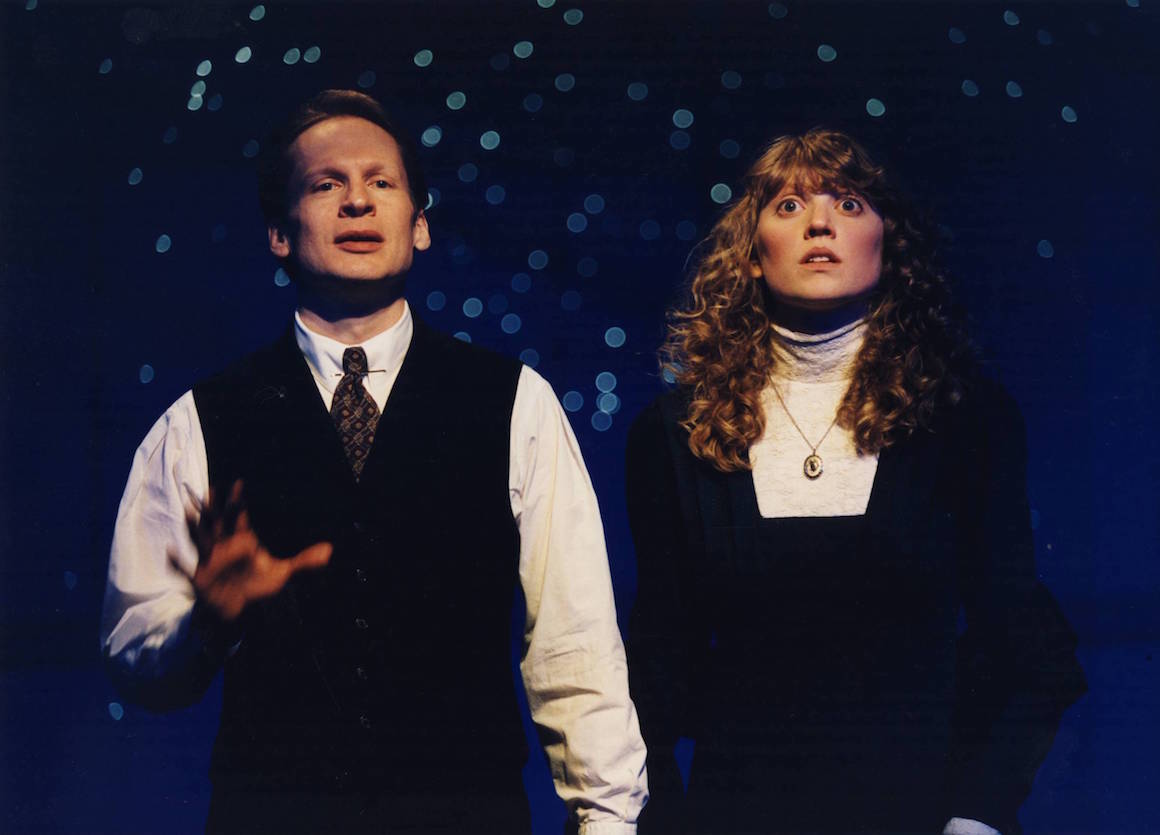 Scotland Road
By Jeffrey Hatcher
Directed by Tom Martin
January
17
-
February
04
, 1996
1995-1996 Studio Season
The Story
A young woman is rescued from an iceberg in the North Atlantic. Evidence points to her as a survivor of the Titanic, frozen in time for the past eighty years. This is psychological thriller explores levels of the human psyche as deep and dark as the rusted wreck itself, and reminds us that few things are always what they seem.
Creative & Production Staff
Scenic Designer: William F. Schmiel
Costume Designer: Louis Bird
Lighting Designer: Mark Wilson
Stage Manager: Champe Leary
Cast
Bruce Longworth (John)
Deirdre Madigan (Dr. Halbrech)
Cheryl Gaysunas (The Woman)
Billie Lou Watt (Frances Kittle)
Sponsorship & Support
Major Sponsor: Emerson Electric Co.