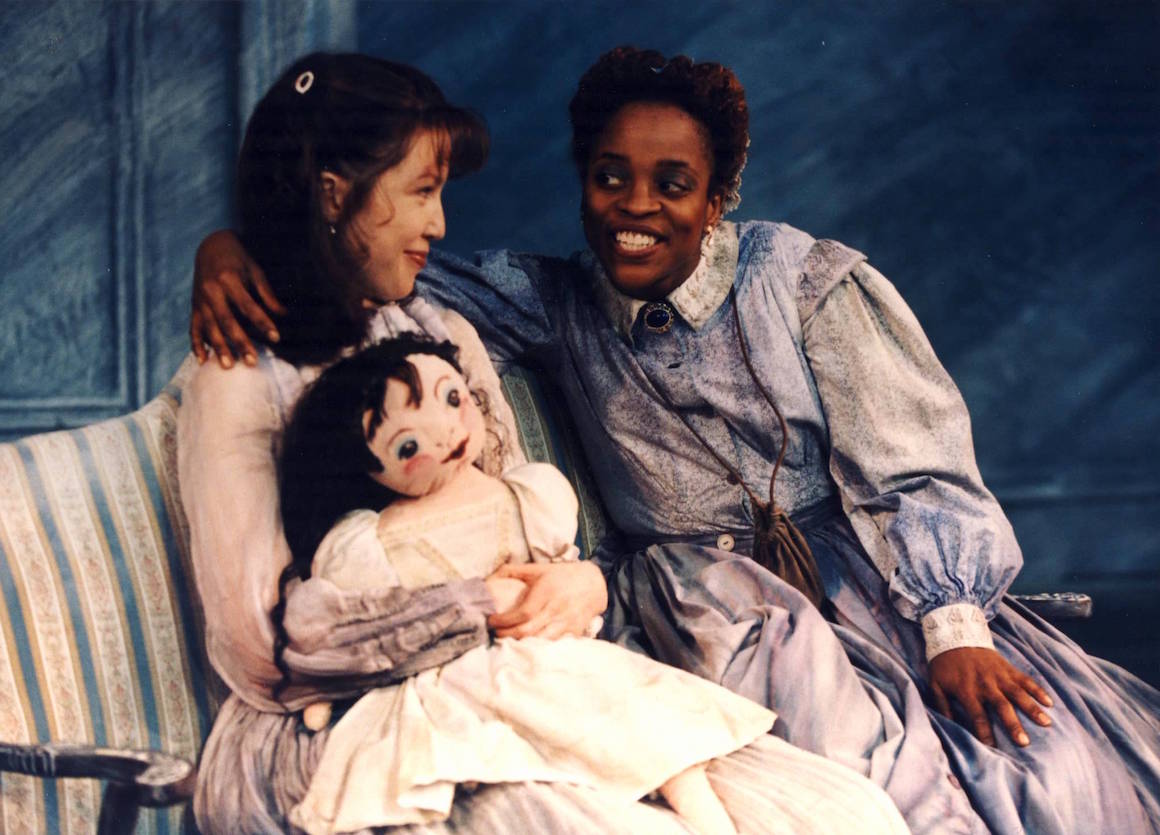 Off the Ice
By Barbara Field
Directed by Susan Gregg
January
18
-
February
05
, 1995
1994-1995 Studio Season
The Story
A delightfully quirky new play which takes up where Little Women and Uncle Tom's Cabin left off. The March sisters hurl themselves into a tizzy of politically correct good deeds when Eliza Shelby falls through their parlor door one dark and snowy night.
Creative & Production Staff
Scenic Designer: Dale F. Jordan
Costume Designer: John Carver Sullivan
Lighting Designer: Dale F. Jordan
Stage Manager: Champe Leary
Cast
Kim Sebastian (Beth)
Alison Stair Neet (Jo)
Carol Schultz (Meg)
Sherry Skinker (Amy)
Sybyl Walker (Eliza)
Production Notes
This production was the world premiere of Off the Ice.