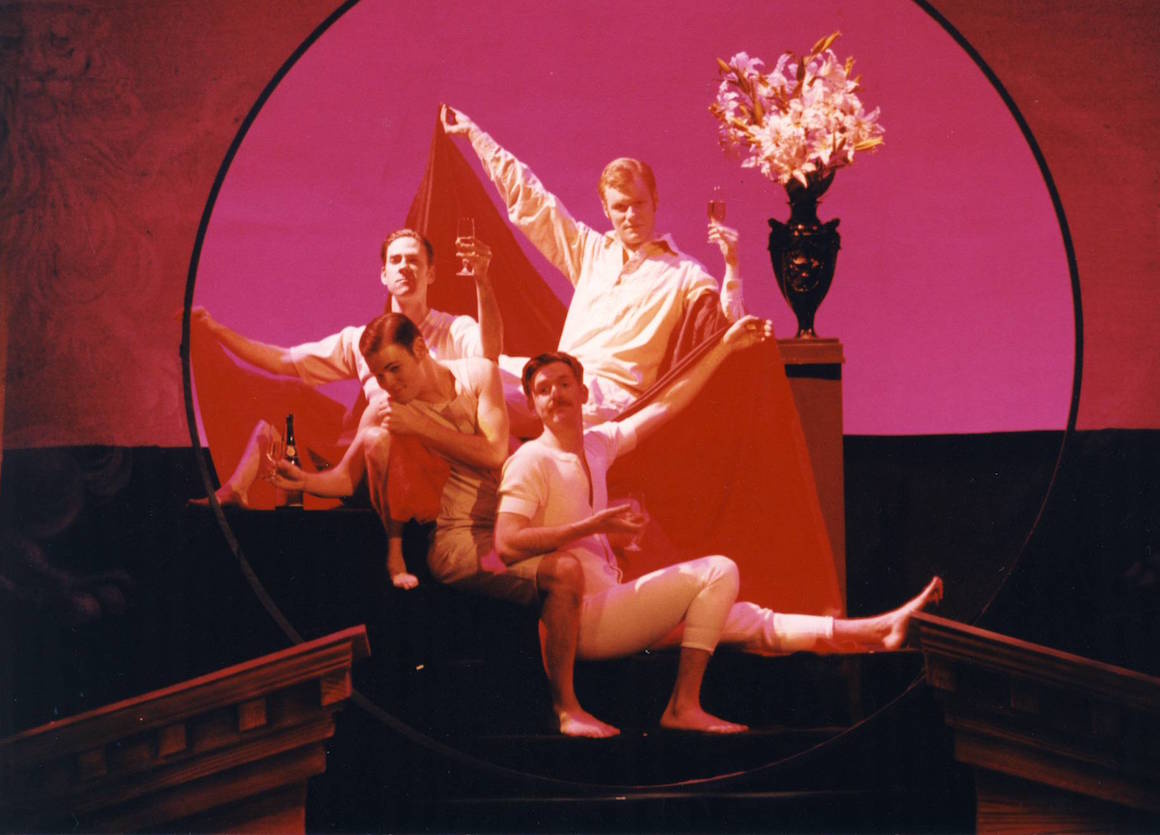 Gross Indecency: The Three Trials of Oscar Wilde
By Moises Kaufman
Directed by John Going
January
06
-
February
05
, 1999
1998-1999 Mainstage Season
The Story
In 1895, while at the height of his career, Oscar Wilde sued the Marquess of Queensberry for libel, setting in motion a chain of events that ultimately destroyed Wilde and, oddly enough, marked the beginning of the end of Victorianism. Gross Indecency uses transcripts of the court proceedings and Wilde's own words to paint a fascinating portrait of one man's downfall, told with the fabulous wit and humor that were Wilde's trademarks as a great poet and writer.
Creative & Production Staff
Scenic Designer: James Wolk
Costume Designer: Elizabeth Covey
Lighting Designer: Dennis Parichy
Sound Designer: Tony Angelini (credited as "Music/Sound Designer")
Stage Manager: T.R. Martin
Assistant Stage Manager: Tony Dearing
Casting: Rich Cole
Cast
Jay Russell (Oscar Wilde)
Jeffries Thaiss (Lord Alfred Douglas)
Thomas Carson (Marquess of Queensberry, Charles Gill, Frank Lockwood)
John Rensenhouse (Sir Edward Clarke)
John Michalski (Edward Carson)
Kevin Orton (Narrator 1, Charles Parker, George Bernard Shaw, Marvin Taylor, Others)
Quin Gresham (Narrator 2, Sidney Mavor, Charles Richards, Others)
Ted deChatelet (Narrator 3, Alfred Wood, Frank Harris, Others)
Brett Hemmerling (Narrator 4, Fred Atkins, Sidney Wright, Others)
Additional Credits
Dramaturg to the Author: Stephen Wangh
Projection Designer: Dan Conway
Sponsorship & Support
Mainstage Season Sponsor: Monsanto Fund

The Rep thanks Ann and Hugh Scott for their support of Guest Actor Jay Russell.