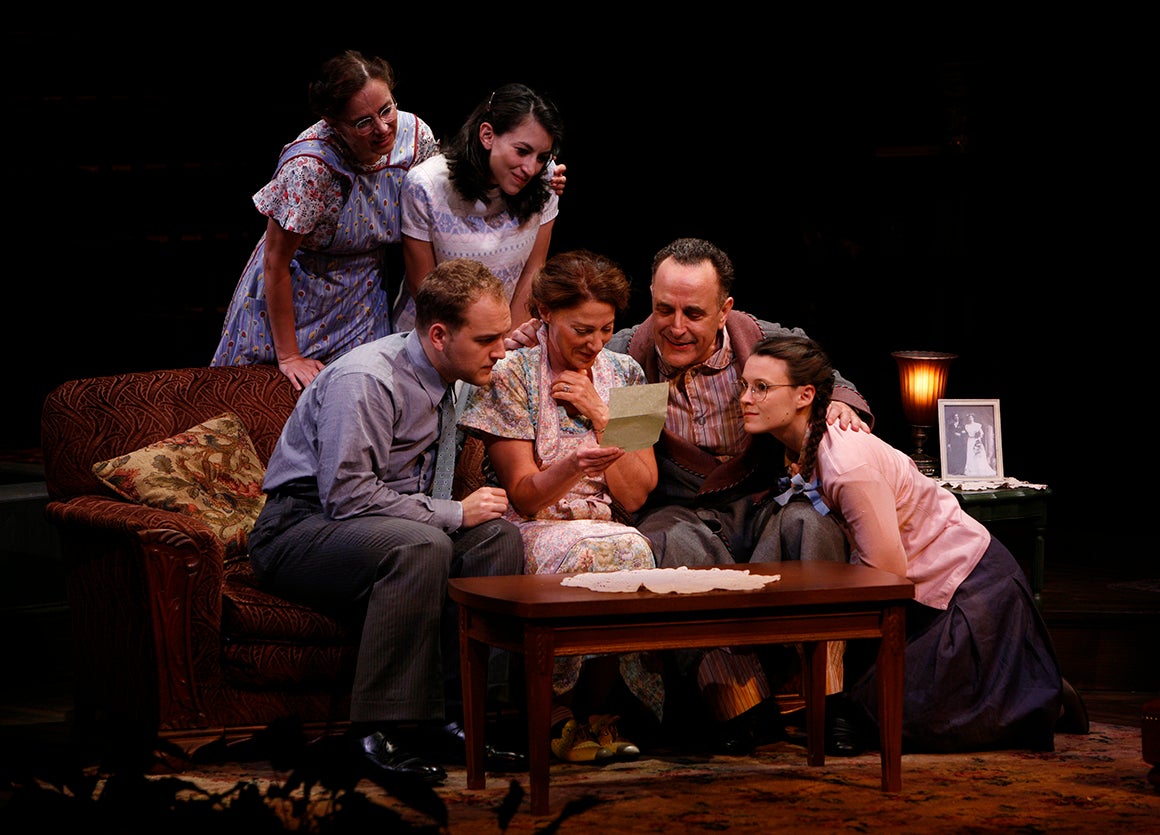 Brighton Beach Memoirs
By Neil Simon
Directed by Steven Woolf
2012-2013 Mainstage Season
The Story
There's liver for dinner, holes in his shoes and a war on the horizon, but 15-year-old Eugene Jerome would rather think about baseball…and girls. Surrounded by his overworked mother and father, his wayward brother and a whole houseful of relatives always in the way, Eugene navigates the minefield of adolescence. Hilarious and touching, Eugene's chronicles of his misadventures growing up in 1930s New York remind us that family is the one constant in the crazy journey of life.
Creative & Production Staff
Scenic Designer: Michael Ganio
Costume Designer: Liz Covey
Lighting Designer: Phil Monat
Sound Designer: Rusty Wandall
Stage Manager: Glenn Dunn
Assistant Stage Manager: Shannon B. Sturgis
Cast
Michael Curran-Dorsano (Stanley)
Ryan Deluca (Eugene)
Adam Heller (Jack)
Christianne Tisdale (Blanche)
Aly Viny (Nora)
Jamey Powell (Laurie)
Lori Wilner (Kate)
Sponsorship & Support
Boeing and Ann & Hugh Scott
Production Notes
Brighton Beach Memoirs was a co-production with the Cincinnati Playhouse in the Park.